Online Banking Upgrade
A Better Online Banking Experience Is Coming July 29!
On Thursday, July 29, Citizens will be upgrading our Online Banking system to provide members with a more secure, streamlined and user-friendly experience along with a refreshed look!
All Online & Mobile Banking services will be inaccessible from 2 AM until 12 PM (CST) on Thursday, July 29, while this upgrade is taking place.
What to Expect
Members who currently use Online Banking services should experience a fairly seamless transition with only a minimal learning curve.
New Logon Screen – The Security Phrase Verification will be removed, and the Logon ID and Security Code will now be on a single page.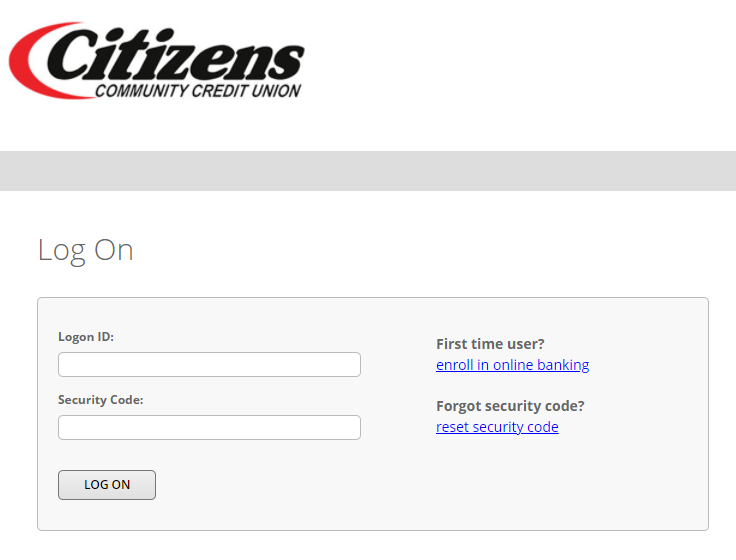 Spanish Version – Members will be able to toggle to a Spanish version of the Online Banking site.
Bill Pay – All merchants and scheduled pays created prior to the system update will automatically transfer over to the new system. However, there will be a short window of time were Bill Pay will be inaccessible while the system is upgraded.
Bill Pay Blackout Period – In order to complete this transition, Bill Pay users will experience a blackout period between 4 PM (CST) on Tuesday, July 27, and 12 PM (CST) on Thursday, July 29. During the blackout period, Bill Pay will be inaccessible and users will not be able to input new bills. However, any already scheduled payments during the blackout period will still be paid. We encourage users to log in prior to July 27 and use the scheduling feature for any bills that need to be paid during the blackout period. On July 29, Bill Pay will be accessible again through the updated Online Banking system.
Account-to-Account Transfers – All members who are enrolled in Bill Pay will now be able to transfer money from their Citizens accounts to accounts at other financial institutions and vice versa through the Transfers tab.
Alerts – Members will be able to set up alerts to be delivered via email or text message.
Popmoney
– Popmoney will be turned off at 12 AM (CST) on Thursday, July 22. If users want to continue using Popmoney after this time, they will need to use the service directly through
www.popmoney.com
or through the Popmoney mobile apps.
Coming on September 23 – Zelle®, a fast and safe way to send and receive money with the people you know and trust…stay tuned for more information!
Quicken – Members will be able to export account history to either Quicken or Excel.
| Online Banking Upgrade Timeline | |
| --- | --- |
| Popmoney Deactivated | 12 AM on Thursday, July 22 |
| Bill Pay Unavailable | 4 PM on Tuesday, July 27 to 12 PM on Thursday, July 29 |
| Online & Mobile Banking Unavailable | 2 AM to 12 PM on Thursday, July 29 |
| Zelle® Launches | Thursday, September 23 |
If you have any questions, please contact your
local branch
or our Main Office at (515) 955-5524 during regular business hours.