Consumer Loans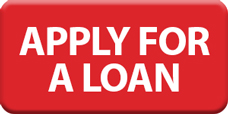 Whether you're buying a new or used car or thinking about refinancing your home for a lower payment, Citizens has the answer for you. We offer loan options for everything from home mortgages to credit cards, lines of credit to loans to buy cars, trucks, SUVs, motorcycles, boats and more.
You'll love our personal service as much as our low rates. Best of all, when you borrow at Citizens you're working with people who live and work right here just like you.
Low rates (based on credit)
Terms to fit your needs
Online applications
Automatic payments
Pre-approval
Easy, convenient online balance information
Auto & Vehicle Loans
For anything that rolls or floats, we'll get you on the road quickly while saving you money on loans for cars, RVs, boats, ATVs, motorcycles and more. Click here for more information and to apply.
Mortgages/Home Equity Loans
Whether you're buying a home, refinancing your mortgage or doing a home improvement, we offer several options with money-saving rates. Click here for more information.
Christmas Loans
Need a little extra cash this holiday season? We can help with a Christmas Loan! Qualified members can borrow up to $2,000 at 7.99% APR*. Click here for more information.
Personal/Signature Loans
When you need a financial boost, our affordable loans can help you achieve your goals, and more of your money works in your best interests with our low rates.
Share Secured Loans
Get the extra funds you need by borrowing against the value of your Citizens savings accounts or certificates while your money keeps growing.
Student Loans by Sallie Mae®
Whether you're an undergraduate, graduate student or parent, get the money you need to help make higher education happen with Student Loans for Citizens Community Credit Union by Sallie Mae®! Click here for more information.
*APR is Annual Percentage Rate. All loans subject to credit approval, with membership eligibility required. Exclusions may apply. Interest will accrue until the first payment is made. Federally insured by NCUA.