Online Banking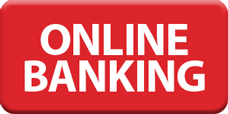 With Online Banking, you can enjoy the ease and convenience of secure online access to your accounts anywhere, anytime. You can view transaction history, manage transfers and payments, pay bills and more. Our secure portal ensures your privacy while this free service enables you to manage money just as you would if you visited one of our branches. Online Banking saves you valuable time and money by allowing you to bank from home, the office or anywhere else when the need may arise.
Online Banking Enrollment
Click the ONLINE BANKING button in the top right corner of any page on our website.
Click ENROLL IN ONLINE BANKING.
Click I'M NOT A ROBOT and CONTINUE.
Enter your Member Account Number.
Enter your Online Access PIN (last 4 digits of SSN#).
Click NEXT.
Choose a Logon ID.
Create a Security Code and confirm Security Code (Note: your Security Code works like a password).
Click ENROLL.
After clicking ENROLL, a message will then display stating you have successfully enrolled.
Click HERE to log on and finish enrollment.
Enter Logon ID.
Enter Security Code and click LOG ON.
Choose 3 Security Questions and enter answers (must be a minimum of 4 characters). 
Click CONTINUE.
Check the box next to I HAVE READ & ACCEPT THE TERMS & CONDITIONS.
Click CONTINUE.
Enter and confirm your email address and mobile phone number.
Click SAVE. You will be redirected to your Online Banking homepage.