Make a Loan Payment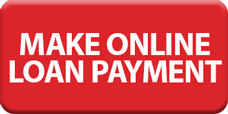 Citizens offers a number of different options for members and customers to make loan payments.
Credit Card/Debit Card Payment Options
The following payment options include a fee. Maximum payment amount of $1,500.
Pay by automated phone system: $5*

To make a loan payment by phone, please call (866) 314-7254 

First time users:

 Please contact our Loan Department at (515) 955-5524 to obtain your loan draft ID for the loan you are paying

Payment via website: $5* 
Personal assistance: $10
*These options are available 24/7. Note: Payments by phone or online may take 2-4 days to process.
Free Payment Options